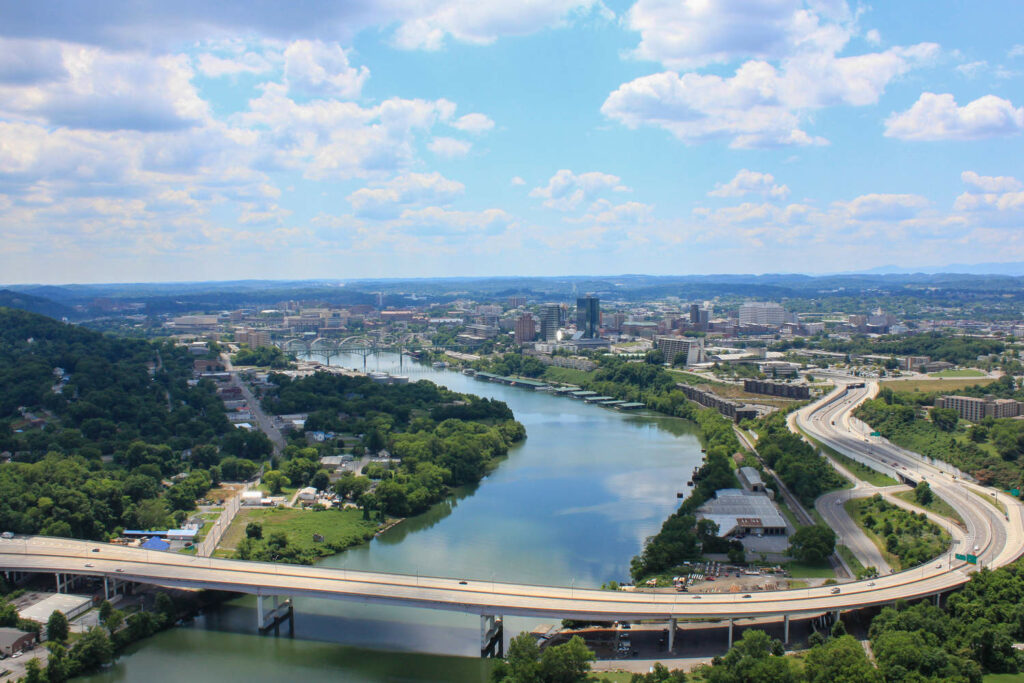 Knoxville and Knox County are nationally recognized as prime places to locate and grow a business by leading economic development and business magazines and organizations.
Livability
Knoxville ranks among the nation's best places to live, raise a family, and own a business. In 2019, it was ranked 14th "Least Expensive City" by Yahoo Finance and, in 2018, 49th "Best Bike Cities in America" by Bicycling magazine.
Cost of Living
Metropolitan Area
16.8% lower than the national average
Location and Climate
Founded in 1791 where the French Broad and Holston Rivers meet to form the Tennessee River, Knoxville is the largest city in East Tennessee. Its corporate limits comprise 104 of the 526-square mile total for Knox County. Knoxville is the urban heart of the metropolitan area, which consists of nine counties – Anderson, Blount, Campbell, Grainger, Knox, Loudon, Morgan, Roane, and Union. Knoxville is located in a valley between the Cumberland and Great Smoky Mountains. This location offers a moderate, four-season climate, with normal daytime temperatures of 88 degrees in July and 48 degrees in January. Downtown Knoxville is 936 feet above sea level.
Population
Population (2018)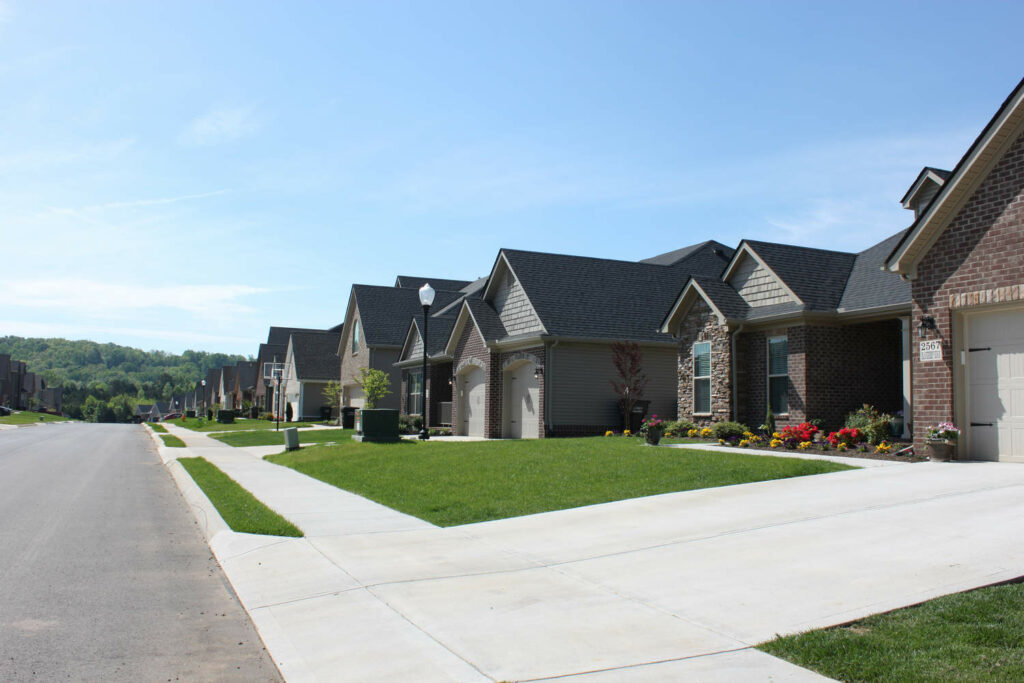 Housing
Median Single-Family Home
Sales Price (2019)
Median Monthly Rent (2017)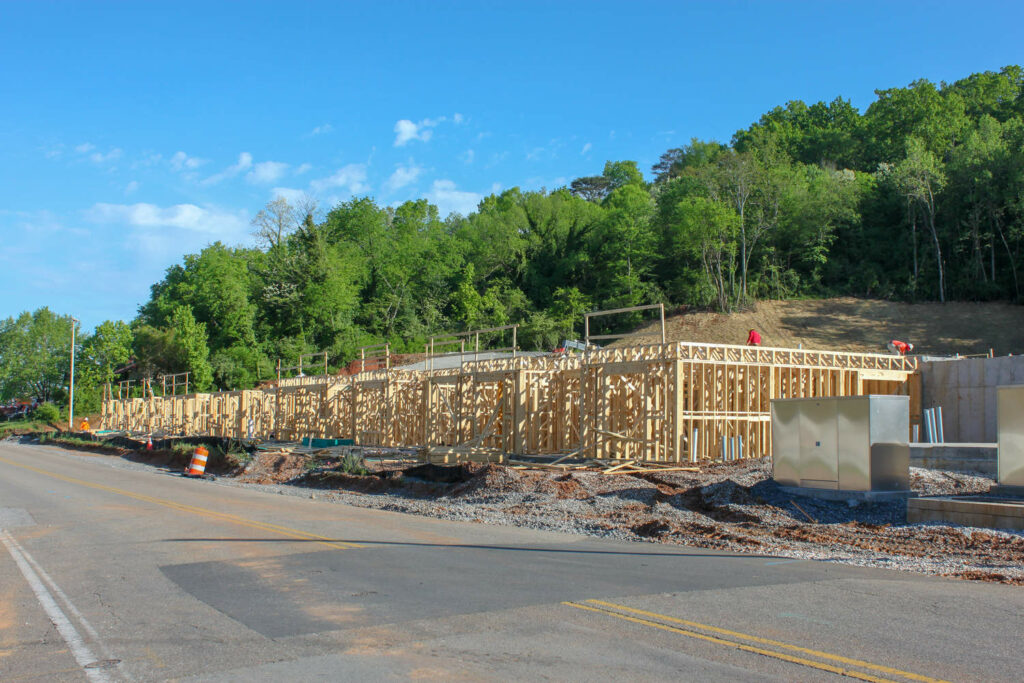 Residential Units (2018)
Knox County
206,043
New units added
2,688
Value of new construction
$491,100,000
Commerce and Industry
Denso Manufacturing, Discovery Communications, Jewelry Television, Regal Entertainment Group, The Dollywood Company, Pilot Flying J, Clayton Homes, and Bush Brothers all call the Knoxville area home. The area also hosts Oak Ridge National Laboratory – the largest U.S. Department of Energy research facility and site of the world's fastest supercomputer – employing 4,750 with an annual operating budget of $1.4 billion.
Knox County has eight business parks and a Technology Corridor. The area is marketed by The Development Corporation of Knox County and Knoxville-Oak Ridge Innovation Valley Inc., a regional economic development partnership.
Earnings (2018)
Knox County (all industries average)
$955/week
Median Household Income (2017)
Employment (2019)
Labor Force
Unemployment Rate (2019)
Knox County Employment (2018)
All Industries Total
239,189
Note: Due to disclosure requirements, the sum of the individual category counts will not match the All Industries total.
Establishments (2018)
Retail Sales (2018)
Knox County
Total Sales
$10,181,607,924
Sales Per Capita
$21,882
Taxes
Residential Property
assessment 25% of appraised value
Taxes are levied on each $100 of assessed value
Commercial/Industrial Property
assessment 40% of appraised value
Knox County Tax Rate
$2.12 per $100 assessment
Knoxville Tax Rate
(Knoxville property owners pay both city and county taxes)
$2.4638 per $100 assessment
State Sales Tax Rate
4% on food
7% on all other tangible personal property
Local Sales Tax Rate
(applicable countywide)
2.25%
Total Sales Tax Rate in Knox County
9.25%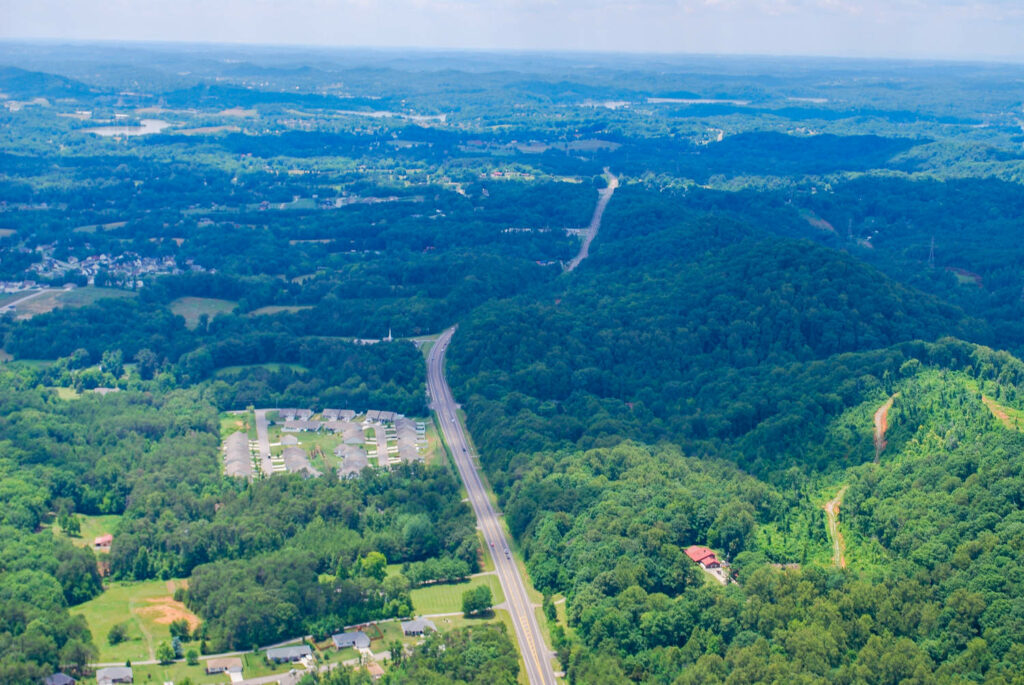 Transportation
Nearly half of the nation's population is within a day's drive of Knoxville via six Interstate Highways which transect the area.
Highway (2018)
Interstates
40, 75, 81, 140, 275, and 640
Average Daily Trips (I-40/75 in Knox County)
212,690
Trucking Companies
250
Air (2018-19)
Five airlines fly to 21 non-stop destinations out of Knoxville's McGhee Tyson Airport (TYS), located 12 miles from downtown.
| | |
| --- | --- |
| Airlines | Allegiant, American, Delta, Frontier, United |
| Daily Flights and Non-stop Destinations | 99 flights/21 destinations |
| Passengers (annual) | 2,221,137 |
| Cargo Services and Freight | 2 services/81,363,507 tons |
Rail (2019)
Systems (Knox County)
CSX, Norfolk Southern, KXHR-Gulf & Ohio
Miles of Lines (Knox County)
270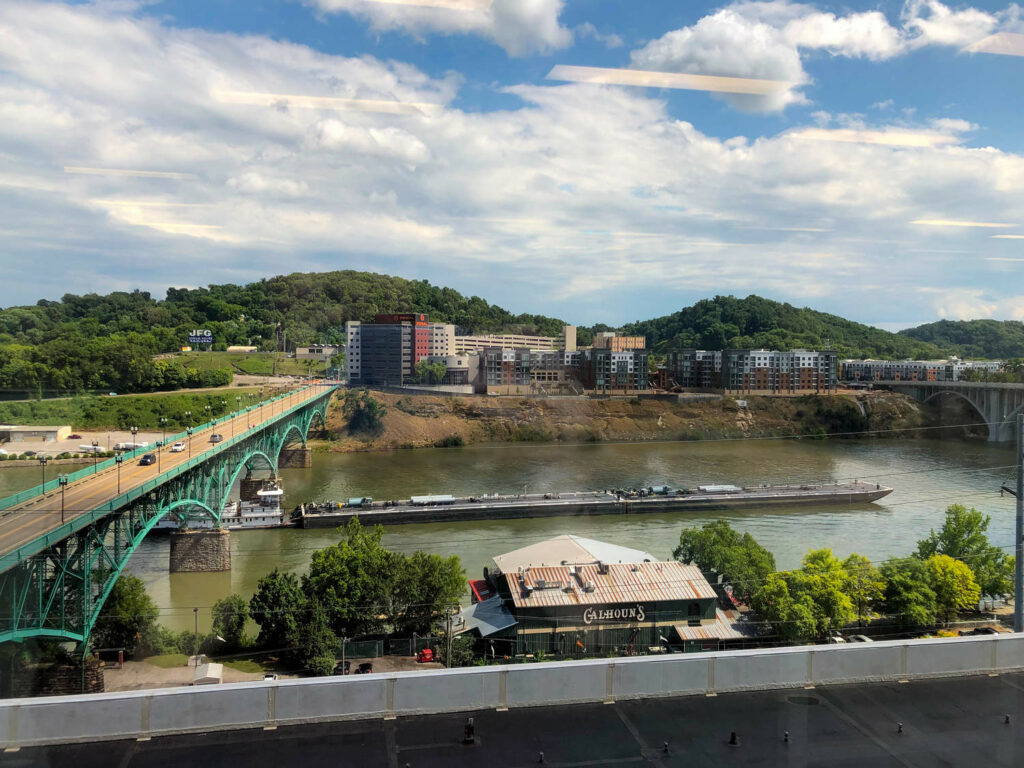 Water (2018)
Cargo through Fort Loudon Lock
582,440 tons